Dec. 2001


New Bolt Thrower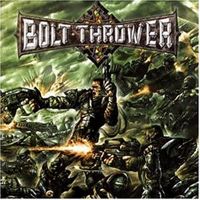 American release in January
Honour, Valour. Pride

DEADSTATION Site Ring Created Dec. 2001 [courtesy Bravenet]

DEADSTATION - Death Metal Black Metal Users
SiteRing

This site owned by
Johnny X
SiteRing by Bravenet.com
Into the Blizzard...Canadian Assault Part 2

Skyscraper Music is presently selecting tracks for the second "Canadian Assault" compilation cd. Interested bands should send their material to the address indicated below...
We are proud to state that volume 1 of "Into the Blizzard" has sold over 1,500 copies in Canada alone!
skyscraper_promo@canada.com
Visit:
Arctic Music Group
: http:///www.arcticmusicgroup.com
Nov. 2001
Scarve [Off.]
- Melodic Metal, Brutal (USA 1994) ‡
http://www.scarve.net
http://www.listenable.net
New album "LUMINIFEROUS" in February 2002
on LISTENABLE RECORDS ! The album was produced by Daniel BERGSTRAND
(Meshuggah, Strapping Young Lad, Darkane, Dragonlord) and contains 11
tracks of original extreme metal.
You can either contact us by e-mail at scarve666@hotmail.com or write to the following address:
Furtive Records, 44 rue du Marais Sud, 80120 Forest-Montiers, France.
Oct. 2001
+++++
OFFICIAL
HIRAX
ANNOUNCEMENT:
The line up is complete now:
Jim Durkin, founding member and lead guitarist of Dark Angel has joined HIRAX.
James Joseph Hubler - guitars, Mike Brickman - bass, Dan Bellinger - drums and founding HIRAX frontman Katon W. DePena.
the band is rehearisng new songs and gearing up for their US tour set to begin January 2002. European dates to be announced. Also just released is the new HIRAX album "Barrage Of Noise" distributed world wide through www.DeepSixRecords or www.HIRAX.org
++++

Click to subscribe to deadstation
Feel free to Put yer comment and more

+++++
Hell O All !!!
''Norwegian extreme-metal act
Forlorn
are currently working on the material for their fourth release. Still on Napalm, a lot has changed since Opus III was released. A new line-up was formed shortly after, and the band has progressed from the well known Viking-themes to incorporating a more futuristic, yet brutal approach.
Forlorn
has entered yet another dimension, from being a studio-band, now emerging as a live band playing gigs together with Mayhem, Tristania and Gehenna. Forlorn will record the upcoming cd in February 2002, and will tour in Mexico to kick off the cd's release around midyear 2002 !! ''
For more info. please visit their website:
http://www.forlorn.n3.net
Don't for get to sign their guestbook !!
+++++
From
Metal Blade
:
Our German based band
BRAINSTORM
has a brand
new CD coming out called
Metus Mortis
.
Brainstorm [Off.] - Metal (Germany 1989)
"METUS MORTIS" New Album will hit the streets on October, 29th, 2001
http://www.metalblade.de/Brainstorm.html
NEW MP3 here:
Blind
+++
Interviews
with Ancient's Deadly Kirstin will be October 15th!
Stay tuned...
+++
Metal Blade News:
ANCIENT-PROXIMA CENTAURI- 10-9-01
http://www.metalblade.de/Ancient.html
Ancient's first release "
Canian Chronicle
" was a first for Metal Blade. It ws our first venture in the world of Black Metal. And one of the earliest releases for the genre domestically as well. Paving the way for the uprising of the genre as a whole, Ancient released 2 more CD's on Metal Blade, bringing us to the new CD "
Proxima Centauri
."
Proxima Centauri upholds the dark, sadistic nature of
ANCIENT
, but it has brought the band to a new level, with the help of
Andy Laroque
from
King Diamond
, as well as having the album mastered at Sterling Sound in New York. Proxima Centauri has brought out the true horrifing nature of this band who has been a slumbering giant over the past few years, waiting for their chance to strike and feast on the remains of a dying scene. Ancient have written a classic Black Metal record, but not straying off from classic Metal influences such as Mercyful Fate, Slayer and Venom to name a few.
NEW MP3 here:
Satan's Children
++++++
Malevolent Creation
<www.malevolentcreation.50megs.com> -In the wake of the recent terrorist attack's on the United States,Florida Death Metal act Malevolent Creation was forced to cancell/postpone they're US Tour which was to run throughout November and December.Unfortunately it is not a good time to be touring in the US at this time,and the band would like to appologize for this setback,but as everyone know'sthese are strange times for us American's,and we will reschedule a new tour when thing's start to get some what back to normal,and buisness start's to pick up again.
The band is currently finishing writing material for they're 8th full length release,which will be recorded in January.No producer has yet been named,but a working title for the next release could possibly be "The Will To Kill".Malevolent Creation is still scheduled for a european tour with Vader and Catastrophic starting in February,and will join the No mercy Festival's in March with Immortal,Hypocrisy,Vader and other's.Interested promoter's should contact Metallysee Agency in Belgium for more info.Death To Lin Baden!!!!!!!!!
==========
http://www.metalblade.com/
OK! Jim Mills is now in charge of the Publicity @ Metal Blade Records.
Metal Blade just signed a BLACK METAL Band: ANCIENT and they already got God Dethroned + 6 Feet Under and BOLT THROWER. So You'll hear much more about METAL BLADE in the Next Months here @ DEADSTATION Metal.
They pay attention to BLACK M then WE'll pay attention to Metal Blade now!!!
- Johnny X -

Sept. 2001
The new CD of the (Death) Metal band Orchrist called "Echoes of the Void".
Download the great exclusive song "Forwards to eyeside" now!!!
http://www.orchrist.net/
Greetz,
Orchrist
I'm invaded by <lily.l> Email...Spammed [sept.22 to sept. 25 +++] 1 to 2 2M Msg each hour...The lily.l doesn't exist,,I know but what can i do...
Come see Axis, Section 34 and Hejira this Sunday Sept.
30th at 4:00pm for the Hell portion of Hippie and Hell
Fest!
Ballard Firehouse Ballard, Seattle, WA.
+++
Ce message est envoye aux groupes, compagnies, agences et stations de radio a travers l'Amerique du Nord. Suite a la tragedie de la semaine derniere aux Etats-Unis, BCI (Brave Concerts Int'l) a ete approche a plusieurs reprises avec l'idee d'organiser un spectacle-benefice dans le but de ramasser des fonds pour aider les victimes et leur famille infortunes.
Il a donc ete decide que te; evenement aura tentativement lieu le Dimanche 2 Decembre 2001 au Medley - salle contenant une capacite de 1,800 personnes de tous ages, au centre-ville de Montreal. Le budget prevu pour cette production sera strictement minimal et donc la collaboration de tout le monde est requise. Les commanditaires seront egalement cibles afin d'elever davanage les depenses...
Tous impliques auront la chance d'aider la cause, en nous unissant nous pouvons faire une difference et en sortir avec un resultat satisfaisant.
Tout groupes souhaitant participer a cet evenement doit entrer en contact via courriel (BCIProd) avant le 5 Octobre 2001 avec toutes informations pertinentes et autres details juges necessaires. Par la suite, une selection sera faite et tout le monde recevra une reponse peu apres.
Merci de votre temps. - BCI Productions, Montreal
info@braveconcert.com
LEX TALIONIS
CD OUT IN OCT-NOV 2001
ON DEADSUN RECS
CYBER BRUTAL DEATH METAL
DEADSUN Rec. - New French Metal Label (France)
Band: Gurkkhas - Edicius - Dark Legion - Umbakrail
Argentum
[Off.] - Black Metal (Mexico 89) ‡?
http://www.argentum.8m.net
New CD= Stigma
Mortuorum (2001)
mp3 page 2001: http://multimania.com/argentummex
Serberus [Off.] - Melodic Death Metal (Denver, USA 99) ‡no
MCD: In Eternity (2000)
MCD: Our Dying Grace (June 2001)
Email: info@serberus.com
June 2001
Ron Levine from
Holocaust
here...you may be familiar with us from
Metallica covering "The Small Hours." We are going to be recording our new CD
"PRIMAL" in late summer/early fall (to be followed by a US tour) and we
have a three song demo CD available.
Thanks, Ron
Item/description Inside US Outside US
New demo CD w/stickers $5 $10
Live Meltdown festival video (includes The Small Hours) $10 $15
Nightcomers shirt (blue on black, limited!!) $15 $20
Primal shirt (silver on black, skeletal bat design, limited!!) $15 $20
Promotional band photo (color) $8 $10
Fully autographed promotional band photo (b/w) $12 $15
SCORN
Tour 2001 in USA & Canada in Sept. with Gridlock.
*See the Concerts or SCORN Pages
Hirax
• 7" Picture Disc •
* Black Devil Records * PO Box 1474 * Cypress, CA * 90630 * USA
Gnostic
[Texas Black Metal Band] New URL
Eric Forrest leaves VOIVOD. Bassist and singer
Eulogy
New URL
May 2001
Hail's!
MALEVOLENT CREATION
vocalist
Brett Hoffmann
has been released from his 3 month stay in jail and has joined the rest of the band in Studio 13 with producer/engineer Jeremy Staska to record 3 bonus track's that will be included on a re-release of the band's recent release"Envenomed". The song's recorded were "Confirmed Kill" (taken from their debut 87 demo),"Epileptic Siezure"(from their 89 demo),and a blistering cover of thrash godz Dark Angel's "Perish In Flames". The demo track's have never been released before except in their original demo form. Unless you own a copy of these classic rarities, these song's are a must listen.Traces of their early thrash influences (Kreator, Slayer, Sodom, Dark Angel) are clearly noticeable.
As always the music is fast and furious,and Brett Hoffmann's vocal's are as venemous as ever.Long time fans of the band will be pleased to hear these song's once again.Expect an October release date for this limited edition re-release of "Envenomed"in digi pack form with new photo's and liner notes.

The band will embark on a full US Tour in late September-October and are planning to return to Europe in November-December.Interested band's,label's and promoter's should contact our booking agent's. In the US contact John Finberg at First Row Talent<firstrowtalent@aol.com>. In Europe contact Metallysee Booking Agency at Metallysee Booking Agency <metallysee@pandora.be>.

Phil Fasciana/Arctic Music Group