Dec. 2002

Another Domain Name Added [11/29/02]: www.possessedbywax.com
http://www.possessedbywax.com/



Online Record Store [Used CD, Used Records, Collectibles, Hockey Cards, Books and more]
Specialty: Instrumental, Quebec Rock Music, 12", CD Single, French Music

Nov. 2002

The 2003 Doomination Tour of Europe is the premiere doom event of the coming year...and you won't want to miss it.
Headlining artists MORGION, MOURNING BELOVETH and THE PROPHECY will be joined by many top doom european artists during their war across europe, including DESPOND, CEMETARY OF SCREAM, PANTHEIST, and more...
http://www.doominationofeurope.com/

+++

New Cradle Of Filth DVD/VHS released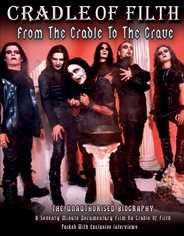 Chrome Dreams - Metal Record Label (London, UK) •
http://www.chromedreams.co.uk/
Review to come <O_O>

Hi, my name is Sylwia and I am working for Chrome Dreams, an
independent record label based in London, England.

I am writing to you having visited your Cradle Of Filth website.

We have just released a new DVD/VHS documentary about COF. It's titled
FROM THE CRADLE TO THE GRAVE and includes biographic information, film
footage and exclusive interviews with band members.

Both DVD and VHS versions of this product are available at all major record
stores and can also be obtained via the Chrome Dreams website
(www.chromedreams.co.uk) and the Amazon Internet store
(www.amazon.co.uk).

Many Thanks,
Sylwia
Chrome Dreams,
Tel: +44 (0) 208 715 9781
Fax: +44 (0) 208 241 1426

Email: lubie@chromedreams.co.uk
Web: http://www.chromedreams.co.uk/

+++
Hello, I thought your readers might appreciate our new game, 'War of Conquest'. Thanks!
October 24, 2002

'War of Conquest' Final Beta Test Begins

Now entering the final stage of beta testing after 12 months of development by some of the people behind 'Asheron's Call', 'War of Conquest' (warofconquest.com) is the first massively multiplayer strategy game to reward skill, tactics, and tenacity with cash prizes.

Create a nation, recruit your friends to join forces with you, forge alliances or wage war with your friends or your enemies. Grow in strength and learning, develop your technological sophistication from stone tools to nanotechnology and beyond, all while competing for the planet's precious resources.

Your ultimate goal is to search out the ancient and mysterious orbs that are scattered throughout the landscape, conquer those who would have them, and make them your own. Every minute you hold on to a captured orb your cash prize grows. The rewards can be great!

Download and play now at:
http://warofconquest.com/

------------------
Michael Ferrier
War of Conquest lead developer, IronZog
mailto:warofconquest@ironzog.com

+++

Communiqué Ghoulunatics

Jarrod " Buck " Martin quitte Ghoulunatics. Il a récemment annoncé sa décision de quitter le groupe pour se re-localiser en Pennsylvanie. Nous lui souhaitons bonne chance dans tous ses projets.

C&Mac226;est donc Robin Milley, du groupe Neuraxis, qui sera le 2eme guitariste pour le reste des concerts du groupe pour l&Mac226;année 2002. Nous voulons le remercier d&Mac226;avoir accepter ce rôle a la toute dernière minute.

Nous aimerions également remercier Steven Henry, également de Neuraxis et Daniel Mongrain de Martyr, qui ont tout deux jouer avec nous a Trois-Rivières la semaine dernière.

Ghoulunatics est à la recherche d`un guitariste pour compléter sa formation et ainsi devenir le 5eme membre officiel du groupe. Cette personne devra remplir les critères suivants :

Avoir au moins 5 années d`experience
Avoir de l&Mac226;expérience sure scène
Être bien équipé ( ampli, guitares)
Ne dois pas avoir de casier judiciaire
Capable de se déplacer facilement et en tout temps
Est prêt a donner des spectacles a toutes les fin de semaines (si nécessaire)
Doit pouvoir pratiquer au moins 2 fois par semaine
Doit pouvoir payer sa part du local de pratique qui est situe a cite 2000, a Montréal

Si tu es intéressé, contacte Gary Lyons ou laisse un message au 514 577-8355 ou par email au : Ghoul668@hotmail.com
**SVP inscrire Guitariste/ Ghouls comme titre du message.**

Merci!

+++
Hey.....

PYREXIA is back together and looking for a singer....thought I might send out a rough MP3 of a new tune from the next release and see if you might make a posting....would be greatly helpful and appreciated...would be glad to return the favor.....drop me an Email and let me know what you think......thanks again for your time....great site....keep it up !!..... ......cb

++


Oct. 2002

http://www.rockdiscography.com/ - inscription numéro 8134 - code 1170

LES EDITIONS JIGAL présentent LE GUIDE DE LA MUSIQUE 2003 (16ème édition) et son supplément gratuit DELAMUSIC .COM Le Guide de la Musique, on ne le présente plus. tout le monde l'utilise depuis plus de 15 ans! C'est l'indispensable bible, une référence dans le métier. Avec cette nouvelle édition réactualisée c'est plus de 25 000 contacts et adresses INDISPENSABLES que le Guide de la Musique 2003 met à la disposition des professionnels de la MUSIQUE, du DISQUE, de la SCÈNE et du SPECTACLE : labels, producteurs et distributeurs de disques, fabricants, importateurs, distributeurs de matériel, avocats, luthiers, salles de spectacles, loueurs de matériel, attaché(e)s de presse, magazines spécialisés, radios, télévisions et bien d'autres rubriques (plus de 50).

Chaque fiche donnant bien sûr toutes les informations et précisions nécessaires : adresse, téléphone, organigrames détaillés, références, email, site internet. Un ouvrage précieux fiable et précis conçu pour être utiliser tous les jours avec la plus grande efficacité. Avec cette nouvelle édition, Le Guide de la Musique vous offre cette année encore et pour la 3ème édition, le supplément gratuit Delamusic.com. C'est le premier annuaire de tous les sites musique en France, Vous y trouverez donc l'adresse internet et email de tous les pros de la musique!

Encore un annuaire qui va vous faciliter les contacts. Quant à www.delamusic.com LE PORTAIL MUSIQUE on line, c'est aujourd'hui un carrefour incontournable sur le net. Plus de 8000 sites inscrits (avec possibilité de modifier les informations), des dizaines de rubriques, un moteur de recherche exceptionnel, des milliers d'informations, la news letter (pour être tenu au courant de toutes les nouveautés), inscription gratuite, petites annonces. www.delamusic.com le plus simple c'est d'essayer! Plus rapides, plus fiables, plus pointus, plus complets, Le GUIDE DE LA MUSIQUE 2003 + son supplément gratuit DELAMUSIC.COM + le site internet delamusic.com offrent à tous, professionnels et amateurs un accès privilégié pour que la musique soit! Disponible dans toutes les Fnacs, Virgin Mégastore, librairies musicales et par correspondance (aux Editions Jigal 102 Champs Elysées 75008 Paris) au prix de 53 • (+ 4,6 • de port) soit 57,60 •. ISBN 2-914704-04-6 Format Nouveauté 1173 pages Tarif 53 • (+ 4,6 • de port) soit 57,60 •. Diffusion Distribution EDITIONS JIGAL.

Pour en savoir plus, modifier votre inscription, passer une publicité sur delamusic.com : http://www.delamusic.com

Sept. 2002

The two first shows featuring "Makro" Samaël's new guitar
player went great. The band will play this Saturday night at
Summer-Breeze fest. in Germany.

In other news the band delivers a 10
tracks project under the name "Era One" in order to fulfil their
label's request. This consists of programming and vocals work not
involving any guitars or other live instruments. Release date is
expected for this fall.

++++
Avalon has reformed and is now in ACTIVE status with all original members:
Myles Hunter, Manfred Leidecker, Brian Sim, Tullio Granata and Rob Holtz
Formed in 1975 by Myles Hunter and Manfred Leidecker, Avalon performed
some 300 shows per year in support of their first album "Voice Of Life 1977‰ on
London Records usually as headliner and as opening act for Frank Mario and
Mahogany Rush, Stampeders, Moxy and more. This would be the only release
until the year 2001 which saw the release of Avalon II on Fractal Records.
According to Manfred Leidecker "we lost touch in the 80,s all of us forming
new bands and projects, we got together in 1990 and recorded a handful
of songs written in the 1970,s which were never released, this became "Avalon II‰.
We are now well into writing CD number three.

Contact: Manfred Leidecker
manf41@hotmail.com

More about Myles Hunter at:
http://www.canoe.ca/JamMusicPopEncycloPagesH/hunter_myles.html
More about Manfred Leidecker at:
http://www.canoe.ca/JamMusicPopEncycloPagesA/avalon.html
Our Website: (contains magazines reviews and audio samples)
http://cdstreet.com/artists/fractalrecords


August 2002


MALEVOLENT CREATION have finished recording they're 8th full length album titled "The Will To Kill" at Mana Studios in Tampa,Florida.Recorded and engineered by Shawn Ohtani,11 tracks of murderous precision have been recorded.(Note:Canadian Producer Jean Francois Dagenais was denied access into the United States twice due to visa complications and delayed the recording a bit which resulted in 6 additional track's not being recorded during these session's.)The additional track's will be recorded at a later time.Producer Jean Francois Dagenais and the band will enter the recording studio August 25th to mix and master the album.The track listing is as follows:"The Will To Kill","Divide And Conquer","The Cardinals Law","Superior Firepower","Lifeblood","Rebirth Of Terror","With Murderous Precision","All That Remains","Pillage And Burn","Burnt Beyond Recognition",and "Assasin Squad".Look for "The Will To Kill" for a October/November release date,with a world tour to soon follow.
Phil Fasciana//Malevolent Creation <http://malevolentcreation.cjb.net>
Arctic Music Group <www.arcticmusicgroup.com> (US and Canada)
Nuclear Blast Records <www.nuclearblast.de> (Europe)


+++

Hails

This Email is to inform you that the latest Le' rue Delashay CD,
"The Law of Octaves" should be out within the next few weeks.
Please spread the word that this release should be available in
August thorugh Root of all Evil Records..

contact me at: theatrikil@hotmail.com

This is my 3rd solo release and continues upon the path of horror inspired
classical musick with elements of occult and magickal symbology and universal truths. I hope you will enjoy the CD as much as I enjoyed creating it. Any questions / comments may be directed to me at the above address.
Yours

Le' rue

P.S. If you have not had the opportunity to hear my works before, allow me
to direct you to my

MP3's at: www.churchofsatan.com in the emporium under music.

You should be able to hear a few select pieces from "Musick in Theory and
Practice" as well as my first release "The court Composer".

Root of all Evil records
www.rootofallevil.com

636 N. snelling Ave.
St. Paul MN 55104
USA
1-888-663-2070

+++++
Hello Johnny,

This is Johnny Hart from Metal K.O. Productions. I will be releasing the first Aggression album, Forgotten Skeleton pretty soon. And we will reform the band as well.

The Official Website is now on-line.
http://www.aggression.ca <http://www.aggression.ca>

Thanks for your support and interest.

Aggression Lives !

Johnny Hart
Metal K.O. Productions


July 2002

Holocaust News
Everything for the "War in Heaven / Hell on Earth" CD has been submitted to
mp3.com. If everything goes according to plan, the CD should be available
in about a week. It will be $8.98 for the physical CD (which will contain
the songs in regular as well as mp3 format, encoded at 192k) along with its
killer artwork, and $4.99 for the "netCD" version (which is purely
electronic). Again, your support will allow us to bid in mp3.com's
placement auctions; with YOUR help, we will get placement on their home page
so our stuff will be exposed to 700,000 people per day for a week! So when
the CD comes out, remember: they make great gifts for all your friends!
And your enemies! And people you don't even know! And you'll want to have,
y'know, at least 5 or 10 spare copies around the house! ;)

We'd like to thank everyone who has been visiting our home page and mp3.com
page; we have made it as high as #27 on their metal charts now. Every time
you visit the page (http://www.mp3.com/nwobhm_holocaust) and play the tracks
on there, you are helping us both in terms of placement on the charts and
also through the payback for playback program. So keep stopping by and
cranking the tunes so we can crack the top ten!

I will be switching out some of the mp3s at some point soon -- stop by our
message board at http://members.boardhost.com/holocaust with any requests.

Finally, stop by our home page at http://www.holocaustmetal.com if you
haven't done so in the last few days, as I've put up the cover of the
WiH/HoE CD. It's going to be a killer package!!!

Stay metal!

Ron
http://www.holocaustmetal.com
http://www.mp3.com/nwobhm_holocaust


++++++++
Florida Death Metal veterans MALEVOLENT CREATION <http://malevolentcreation.cjb.net> are set to record their 8th full length album July 10th with producer Jean Francois Dagenais (better known as guitarist/producer for Kataklysm)at Greenhouse FX Studios in Tampa Florida.The new album titled "The Will To Kill" will be the first to feature new vocalist Kyle Symons <KSymons@attbi.com> (Hate Plow) and new drummer Justin DiPinto <BombBlastWarfare@aol.com> (x-Divine Rapture).17 song's will be recorded during these session's and promise to be nothing short of pure terror!! 14 new track's,2 re-recorded song's from their 3rd album "Stillborn"(Dominated Resurgency and Carnivorous Misgivings)and a cover of "Metal Melitia" from Metallica(For a tribute cd on Nuclear Blast Records.)The band has also signed a deal with Nuclear Blast Records <www.nuclearblast.de> who will release "The Will To Kill" throughout Europe later this year."The Will To Kill" will be released in the US and Canada through Arctic Music <www.arcticmusicgroup.com> .Look for Malevolent Creation on tour later this year!!!!!!
www.arcticmusicgroup.com
www.nuclearblast.de
http://malevolentcreation.cjb.net

June 2002

We are putting together the second session of The Rock and Roll Fantasy Camp! The camp will take place November 10th - 14th 2002 in Los Angeles, California.
Campers will receive instruction from Rock Star counselors who will include Sheila E., Vince Neil, Liberty Devito, and Nils Lofgren as well as others to be announced.
Campers will be divided into bands and will take part in four days of instruction to prepare for "The Battle of The Bands" which will be held at the House of Blues.
Please check out our website at:
www.rockandrollfantasycamp.com
for all the details.
Please send your response to me at DFishof@aol.com, Thank You!
David Fishof

+++++++
At last the new-born label Pyramid Record has published the compilation
TRIBUTUM MORTI, in which THY ANTHEM FADES appear with their song OBSCURED TRUTH
(specially remastered for the occasion), together with other bands
(Pesten, Harmony Dies, Whitered Flowers, Beatrik and others...).
The compilation is made up of 22 songs for a duration of 96 min,
professionally printed and with a wide booklet inside.
Tributum Morti is sold at the price of 10 ¤ ; for further information
send an e-mail to the following address info@thyanthemfades.com, or write to:
Paolo Bruno
via F. Turati, 51
93100 Caltanissetta (Italy)
Visit our Official Website: www.thyanthemfades.com
and you will find more info about the band .

+++++++

Kataklysm US bound !

Kataklysm just entered Victor studio with guitarist/producer J-F Dagenais this Saturday (June 1st) to commence recording the new album "Shadows & Dust". The mixing process of the album will take place at Pierre Remillard's (Obliveon) studio Wildsound. The whole album should be over by June 25th. Official track listing goes as follows:
1. Where the Enemy Sleeps
2. Beyond Salvation
3. Illuminati
4. Bound in Chains
5. In Shadows & Dust
6. Centuries (Beneath the Dark Waters)
7. Face the Face of War
8. Chronicles of the Damned
9. Years of Enlightment/Decades in Darkness
+ bonus track "Inside the Material Flesh" (US release version).

Kataklysm has also confirmed its appearance at the "Snake Pit radio festival" in North Carolina (June 27-29). The band will then fly to Germany for the "With Full Force festival" to co-headline the Hardbowl stage on July 5th. And finally!!... Katakysm will be touring North America in the late summer as part of "Death Across America". The band have solved
their issues with Digger International and will be rejoining the roster of the agency. So all you crazy US supporters better get
ready to get blown away... Kataklysm is coming to town! Stay tuned for tour dates.

Visit us : www.kataklysm.net

April 2002

This is Brian from Throcult with some news.
On the 21st we will be playing
with Serberus, Excommunion, Beheaded and Putrilige. On the 24th we'll be
playing with Iced Earth, In Flames and Jag Panzer. Meanwhile we'll be in the
studio recording or full-legnth album, "The Flower Of Flesh And Blood" due
out in late July. Then we'll be off to The Milwaukee Metal Fest. Thanks for
featuring us on your site, and good luck

++

10th of May, Snakegod will be special guest of the two-days event "Stars of Tampere/Tampereen Tähdet" in Tampere/Finland.
- 8th of June, Snakegod will have their concert debut at the Sweden Rock Festival in Sölvesborg www.swedenrock.com <http://www.swedenrock.com> .
- 21st of July, Snakegod will play at the Heartrock2002 Festival in Lahti-Vesivehmaa/Finland http://www.heartrock2002.cjb.net/

March 2002

CATTLE DECAPITATION joins the onslaught! http://www.cattledecapitation.com
San Diego's goreifying quintet CATTLE DECAPITATION,
have signed to America's #1 Heavy Metal Record label METAL BLADE RECORDS.

++++
FORLORN

The Norwegian Metal act , FORLORN is in need of much promotion at this time..WHY you ask ?
Because as most of you know FORLORN used to be a Viking metal band with only 2 members thus being a studio only band and never toured.

The band is now a 5 piece act (including Dolgar of Gehenna on main vocals) with a steady line up & whole new brutal sound !!!

They are looking to play gigs all around Europe and hopefully will be doing so once their CD is released in Aug. 2002 on Napalm Records !!!

Since FORLORN has a new sound sending their old material on CD would make no sense since they no longer have the Viking metal sound !! They are always looking for Interviews both radio and Magazines etc.

So I ask you to help promote FORLORN in any way you can. They have alot to show for all the hard work they have been doing and you can hear some rough samples of the new style by visiting their website at http://forlorn.n3.net

Thank you for your time and SUPPORT THE METAL SCENE !!!!!


Dark Regards,
Bethany Johannessen
Forlorn/ Management

++++++++++

The Seventh Gate [Off.] - Death Metal, Grind, Brutal (VA, USA 2000) ‡
"True American Satan Rock"
New CD 2002: None So Bloody as the Kingdom of Christ
"Review to come"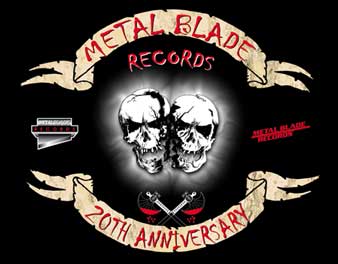 Thanks to stay in the Metal Business Metal Blade Gang!


February 2002

New Cannibal Corpse 2002 [Metal Blade]

Thorshammer [Off.] - Thrash Metal (Germany 199?) ‡?
http://www.thorshammer.de/musiker/thor/index.html
New CD: February 2002

SOUL OF DARKNESS

The Black Metal quartet hailing from the Saguenay region in Quebec is quickly taking its place in the Canadian underground scene. The band's EP "Cry of the Inner Pain" has been getting great reviews and massive airplay for the last few months. Under license to Skyscraper Music (Quo Vadis, Night in Gales, Martyr...) for the Canadian territories, the EP is distributed via PHD Canada and available at all fine record stores.

SOUL OF DARKNESS has shared the stage with bands such as Dark Funeral, Amon Amarth, Anonymus and NecronomicoN among others. More is yet to come from this fairly new Metal entity that has been in constant evolution since its beginning. For more information, please visit the band's official website: http://www.soulofdarkness.tk

DAWN OF SADNESS is proud to announce that is begun the selection
for the VOL VI of SCREAMS FROM ITALY's CD comp.
For further info feel free to visit our web site.
Contact us and/or recruit online your band through our web site.
http://web.tiscali.it/dawnofsadness
email: sadness@tiscalinet.it
DAWN OF SADNESS rec. C.P.317 - 07100 Sassari - ITALY

DAWN OF SADNESS is proud to announce that its web site is on line
completely renew with more info, photos and music.
Feel free to visit our web site.
Contact us at:
http://web.tiscali.it/dawnofsadness
email: sadness@tiscalinet.it
DAWN OF SADNESS rec. C.P.317 - 07100 Sassari - ITALY

January 2002

Anvil's next release will be titled "Still Going Strong". They are hoping to have it out in March 2002. Here is what Lips has to say about it:
"There will be an instrumental on this cd! We haven't writen any super speed songs like Park that Truck or Real Metal. The reason for that is that we've already done it! The songs are of various feels. Nothing really slow either, it's anywhere from mid to high tempo's. It's pure power metal, that means it will have to have melody!!! I would best describe it as a continuation of Plenty or Power. I think the drumming is more intense this time round, I think Robb Reiner fans are going to be decapitated by this one!! If you though Beat the Law was hot ..."

from Code666

NEW SIGNING: ATROX (Norway)
after 2 fantastic albums on Season Of Mist, They decided to sign with code666 a long contract for 4 albums.
Original, Innovative, Trend-Killer, Progressive, Sick Gothic Metal... fronted by a "Witch-Singer" like Monika (also in Tactile Gemma),
who's able to do almost everything with her voice, passing from Dreamy-sweet whispers to Sick-Schizo-Screams,
Atrox will move the standard Gothic Metal clichés into a Theatrical Extravaganza...
they will record their third album in summer 2002... expect not less than a Milestone.
+++
NEW SIGNING: MANES (Norway)
Probably the most underrated Norwegian Black Metal band of the '90s, Manes is a Total Cult for tons of UG-fans...
their Fantastic previous album on Hammerheart Records titled "Under ein blodraud maane"
was a Lonely Black Gem in the actual BM-scene,
full of Trendy bands, Abyss-Standard-Sound and Evil-Clichés...
after a long silence, they signed a 4-album-deal with code666,
and now they are back to conquer the Black Throne

code009 - ENID (Germany) - "Seelenspiegel"
6 panels Silver-Digipack-CD with 20 page booklet - Pure Metallic Fantasy Art
(the third amazing album from the German Leaders of the Fantasy-Extreme-Metal scene,
with Medieval-Fantasy Vibes, Epic Clean Vocals and Dreamy&Aggressive Atmospheres...)
For those who always longed for Indipendent, Borderless Metal with Clean Vocals and Choirs,
Pounding Drums and Artistic Guitars Lines... here you have it.
featuring Moritz Neuner on Drums from Dornenreich, Abigor, Darkwell, Korovakill...)
OUT 25th FEBRUARY 2002
(Promoted in Europe by SURESHOT WORX - www.sureshotworx.de <http://www.sureshotworx.de> )

code010 - VOID OF SILENCE (Italy) - "Criteria ov 666"
Digipack-CD with booklet - Negative Apocalyptic Metal
(a Masterpiece of Negativity, Hate and Death... mixing Apocalyptic Doom, Negative Industrial-Ambient and Power-Noise Drones
for the Darkest code666's release ever! A Concept-Album based on the Power and the Reality of the Evil Presence in the planet paranoia...
featuring Fabban from Aborym as vocalist.
OUT 25th FEBRUARY 2002
(Promoted in Europe by SURESHOT WORX - www.sureshotworx.de <http://www.sureshotworx.de> )

+++

from UALLdie

Malevolent Creation will be invading the following countries,and then will go into Abyss Studio's with producer Peter Tagtgren to record they're 8th studio album.Working title at this time is "The Will To Kill".Florida Death Metal being recorded in Sweden?It should be interesting!!!!!

Malevolent Creation//Kataklysm//Catastrophic

March
3/10/02 UK // T.B.A.
3/11/02 Ireland // Belfast
3/12/02 Ireland // Dublin
3/13/02 UK // Newcastle
3/14/02 UK // London
3/15/02 France // Rennes
3/16/02 Belgium // T.B.A.
3/17/02 France // Paris
3/18/02 France // Amneville
3/19/02 France // Perpignan
3/20/02 France // T.B.A.
3/21/02 Spain // Barcelona
3/22/02 Spain // Murcia
3/23/02 Spain // Madrid
3/24/02 Spain // Irun
3/25/02 France // T.B.A.
3/26/02 France // T.B.A.
3/27/02 Switzerland // Wil

No Mercy Festival's
Immortal//Hypocrisy//Vader//Malevolent Creation//Disbelief//
Catastrophic//Destroyer 666//Obscenity

March
3/28/02 Germany // Berlin
3/29/02 Germany // Engelsdorf
3/30/02 Germany // Offenbach
3/31/02 Belgium // Antwerpen
April
4/1/02 Holland // Tilburg
4/2/02 Germany // Essen
4/3/02 Switzerland // Pratteln
4/4/02 Italy // Milano
4/5/02 Austria // Vienna
4/6/02 Austria //Wels
4/7/02 France // Strasbourg
4/8/02 Germany // Offenbach

Malevolent Creation will then do a series of dates till May 4th in the following countries:
Denmark,Sweden,Norway,Poland,Croatia,Slovenia,Czech Republic and Greece.These dates are being put together at this time,check our website for updates.Then it off to the studio for they're 8th Murderous studio album!!!!

Malevolent Creation <http://malevolentcreation.cjb.net>



DEADSTATION Site Ring Created Dec. 2001 [courtesy Bravenet]

DEADSTATION - Death Metal Black Metal Users
SiteRing

This site owned by
Johnny X
SiteRing by Bravenet.com
News 2001