HORFIXION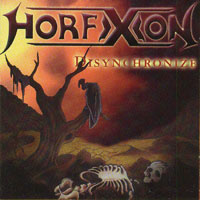 Band: Horfixion
Album: Disynchronize
Release Year: 2001
Label: Independent
Country: Quebec
Contact:
URL: www.horfixion.com

Review: Classic Death Metal Style.
Horfixion play straight edge Death Metal.
If You're into this early 90's style I think you have to listen to them. I saw them recently and they are even better Live, so.

Main Style: Death Metal
Rates: 7/10
MP3:


---
GURKKHAS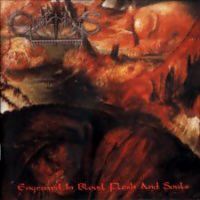 Band: Gurkkhas
Album: Engraved in Blood, Flesh and Souls
Release Year: 2000
Label: Massacre
Country: France
Contact: gurkkhas@aol.com
URL:

Review: Gurkkhas is a Blend of Death Metal, Power Metal.
Sounds of the End of the 90's Metal. A Good Blend.

Main Style: Death Metal
Rates: 7/10
MP3:


Contact: Gurkkhas
10 Rue des Capucines
22300 Lannion-France
Tel-Fax:33296483017
Mobile phone 33688642863
Email: gurkkhas@aol.com

Deadsun Records - Metal Label (France) •
Sonic Wave France
Hypnotic recs France
Gutter Recs France


---
Various "Finite Records Compilation"
scan

Band: Various
Album: Finite Records Compilation
Release Year: 2000
Label: Finite
Country: Quebec
Contact: Peter X lowkey@total.net
URL: www.finiterecords.com

Review: x

Main Style: Techno, Electronic
Rates: 8/10
MP3:


---
Next?